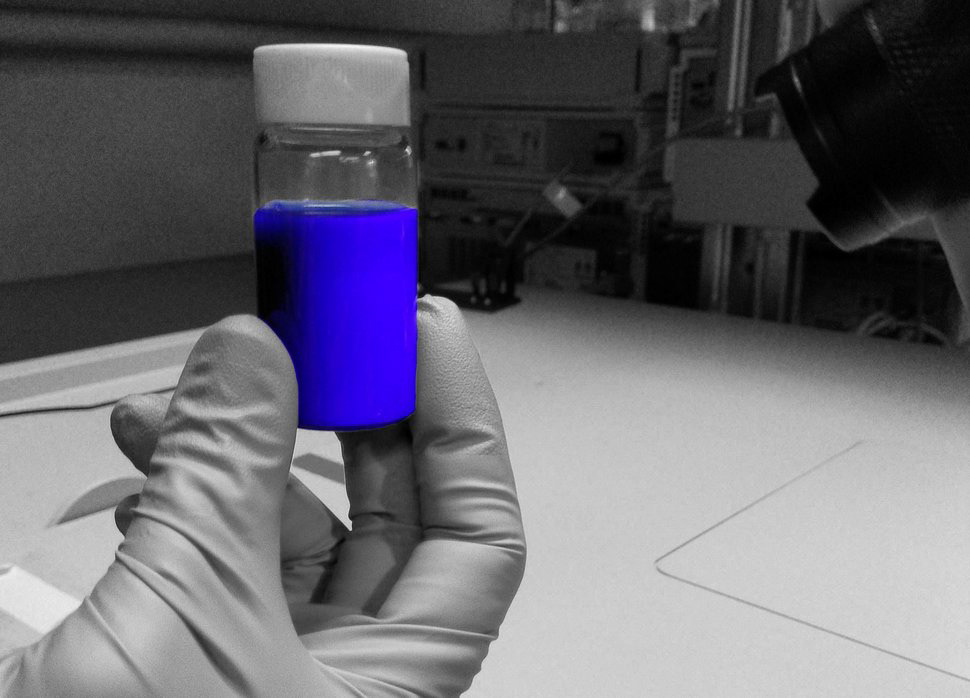 The pigment is made out of quantum dots and is blue in both absorption and luminescence. The concept was conceived by Alexopoulou, a Greek painter who has long lived in Istanbul and is represented by Istanbul Concept, and was taken on by Prof. Paul Alivisatos, an internationally recognized authority on the fabrication of nanocrystals. Nanotechnology scientists implemented the materials at Lawrence Berkeley National Laboratory, in California, along with colour expert Maria Chatzidakis from the University of West Attica.  
 
Alexopoulou has spent years studying the colour blue from antiquity to today, often travelling around the world to explore different blue pigments. The search for cobalt blue as it is used in the traditional way in Blue & White porcelain, for example, took her to Jingdezhen, China, the porcelain capital of the world. When she heard about quantum dots and the nanotechnology behind them, Alexopoulou thought that it is possible to create a blue pigment of the future. Quantum dots are inorganic nanocrystals made from semiconductors, and they comprise an entirely new class of materials then the ones used to make pigments for art. The purity of the colour of quantum dots makes them the purest colour phosphors one can find.
 
The team began working on the pigment one year ago and completed its creation at the end of August 2018, at which point Alexopoulou was able to make her first painting with the colour. Quantum Blue utilizes the advantages of color purity and brightness of the quantum dots to bring a new blue light to the field of the arts. 
Quantum Blue will be exhibited for the first time in March 2019 at the UltraSuperNew gallery in Tokyo and then in the autumn of 2019 at the Herakleidon Museum of Athens.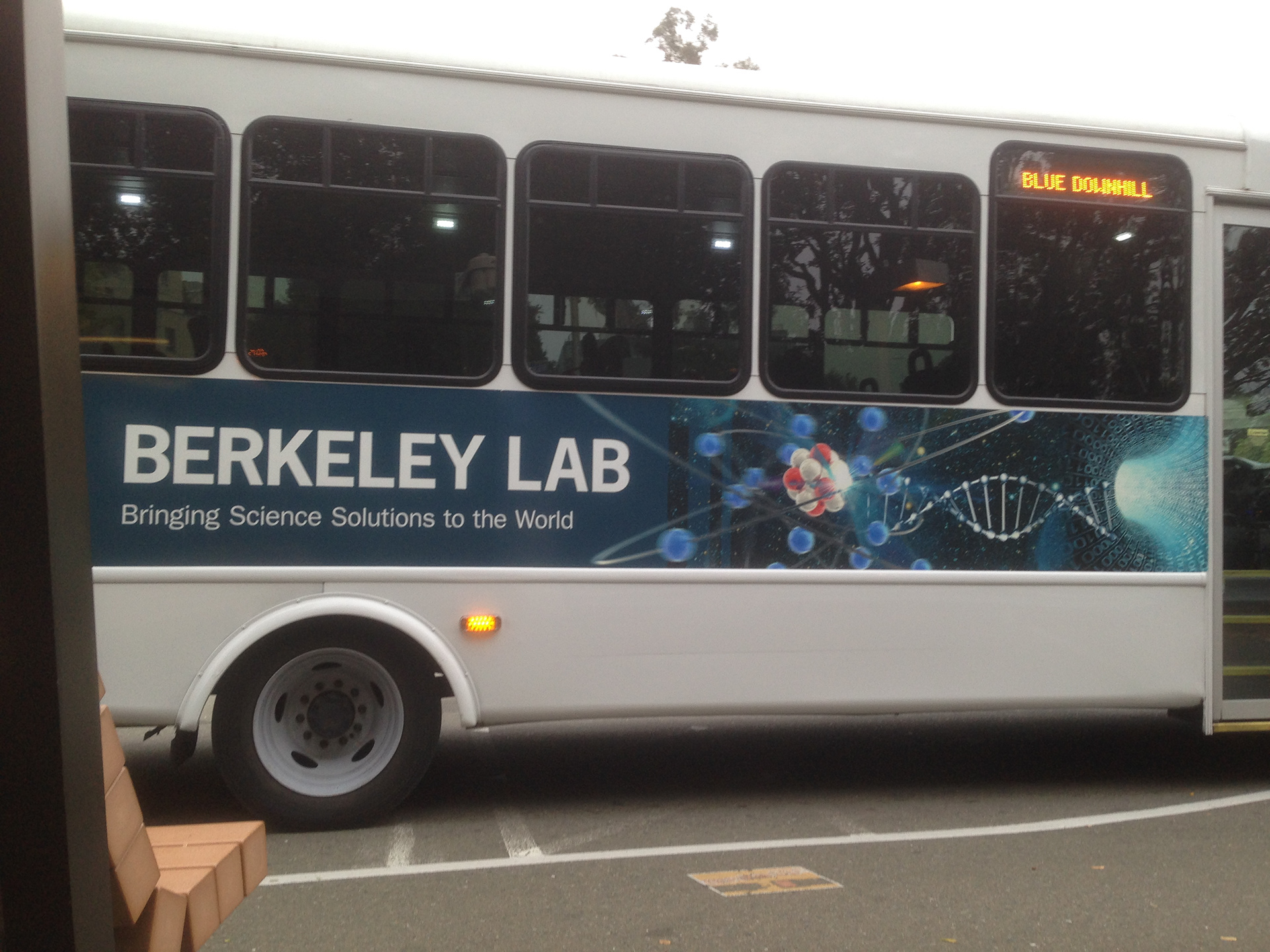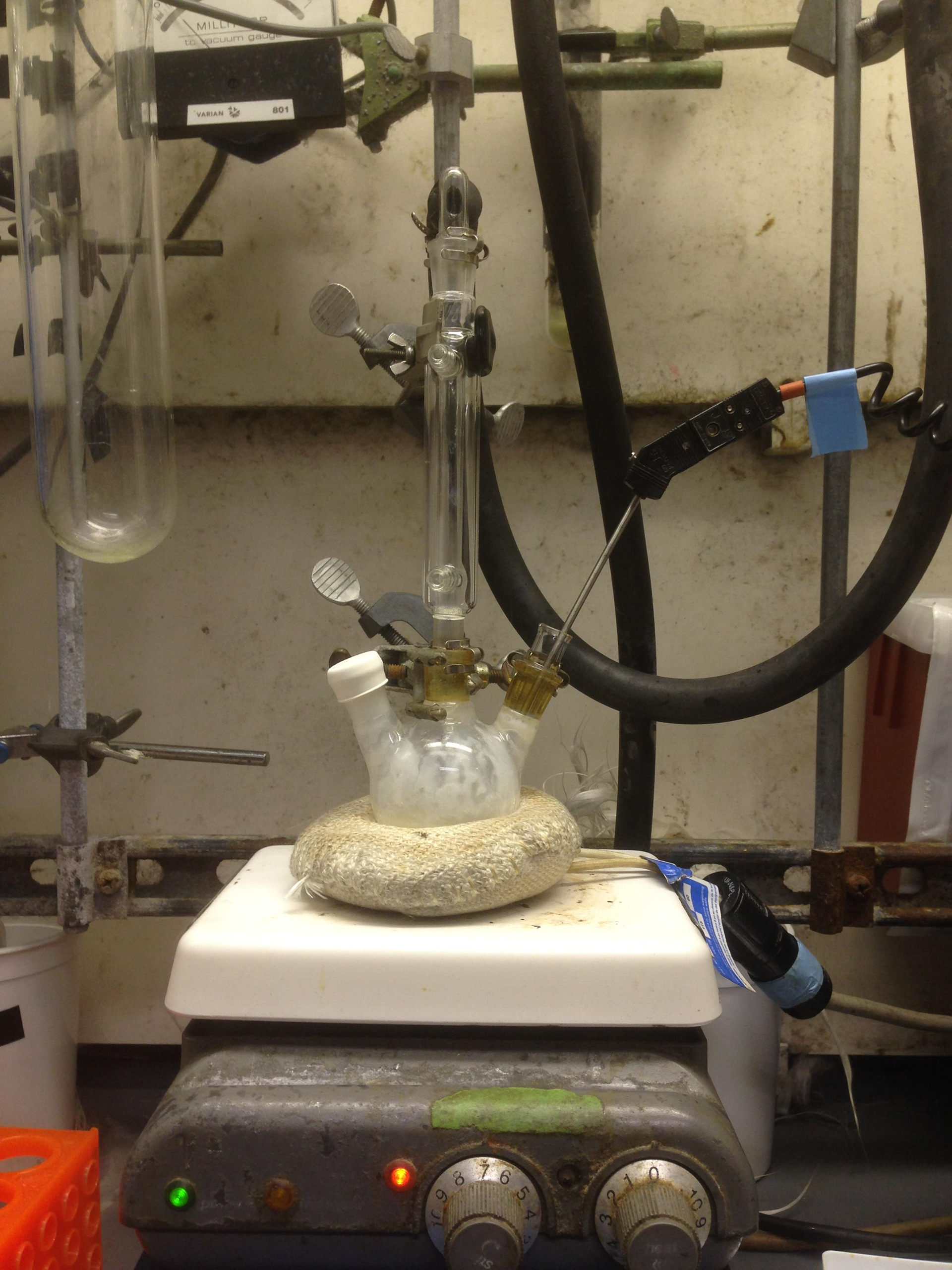 Huffington Post (USA) video: